The last years the desire has grown to spend more time on the waters. 10 years ago we acquired our first yacht: a 42 feet yacht from a big french shipyard. We gave it to a German owners association which has charter bases throughout the whole Mediterranean (SunCharter). Perfectly equipped and very well maintained boats granted us up to five weeks per yeas unforgettable family vacations. This was for us in those days, being a busy family, the perfect solution which wen can highly recommend.
But for our longer journey, with the perspective to also live longterm on a boat, we made a decision for a very special yacht: She was for more than eight moths our home so far…
Seaworthy, fast, beautiful and cozy – our Amazing Grace, a Sirius 40 DS, is all of the above! We are glad that she was our home for eight months. The boat was built by the Sirius-Shipyard in Plön in northern Germany, where she was put into the water in May of 2015. She measures 40 feet (12 meters) and is equipped with twin keels, which are perfect for the tidal areas of the Wadden Sea and even allow us to run dry. We like the solid construction, which is thought through to the smallest detail. Most of all we love the unique deck saloon concept with two levels, which offers living space, comparable to a 47 foot yacht. Our Amazing Grace provides enough space for up to seven people, a lot of storage space and even a small workshop.
We consider this boat a great gift. We would have never thought it possible to call her ours and take her on such a long journey. Simply put: it's grace. You might ask yourself why our sails are not adorned with a normal number, but Joh 3,16  instead. Further information about that you will find here.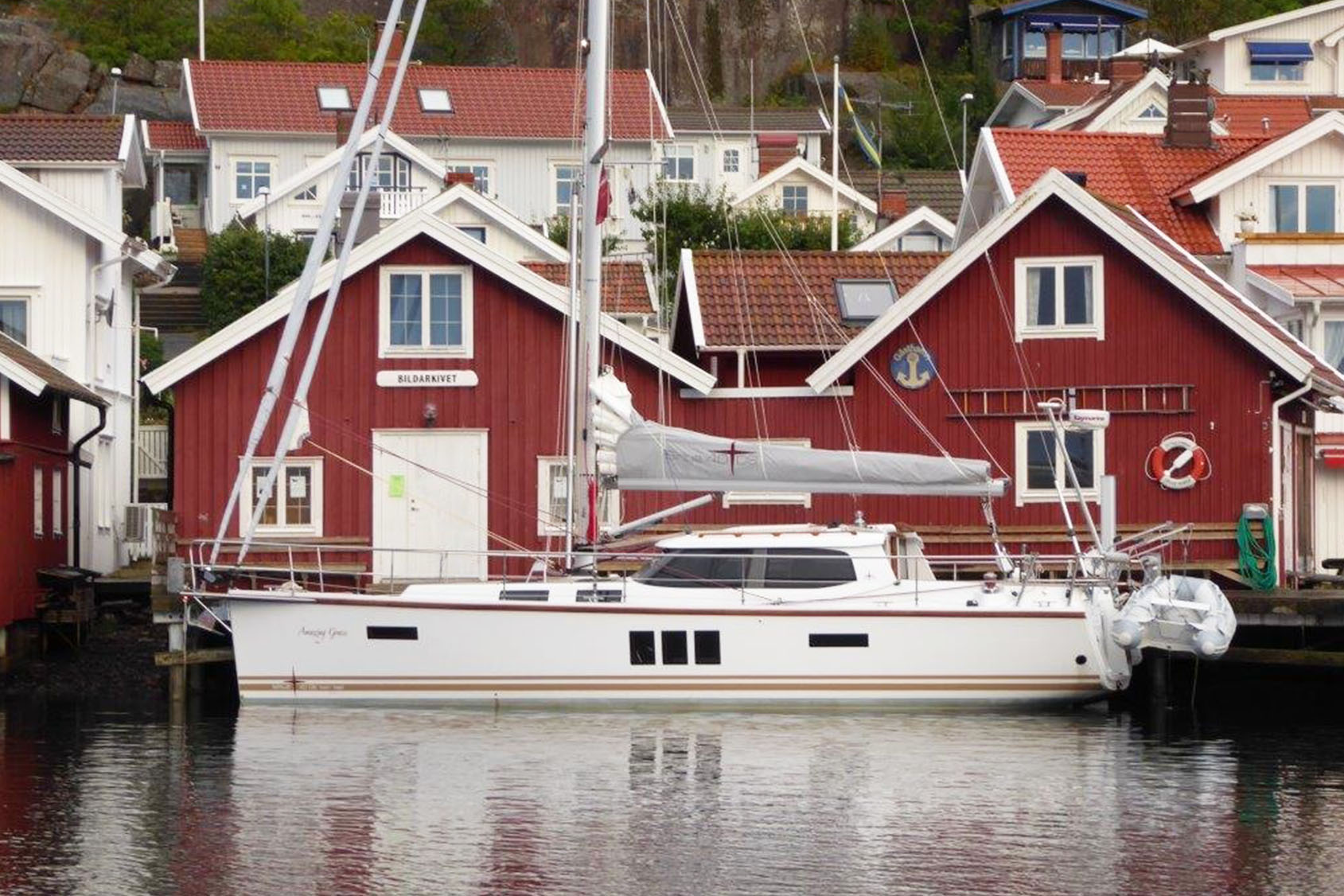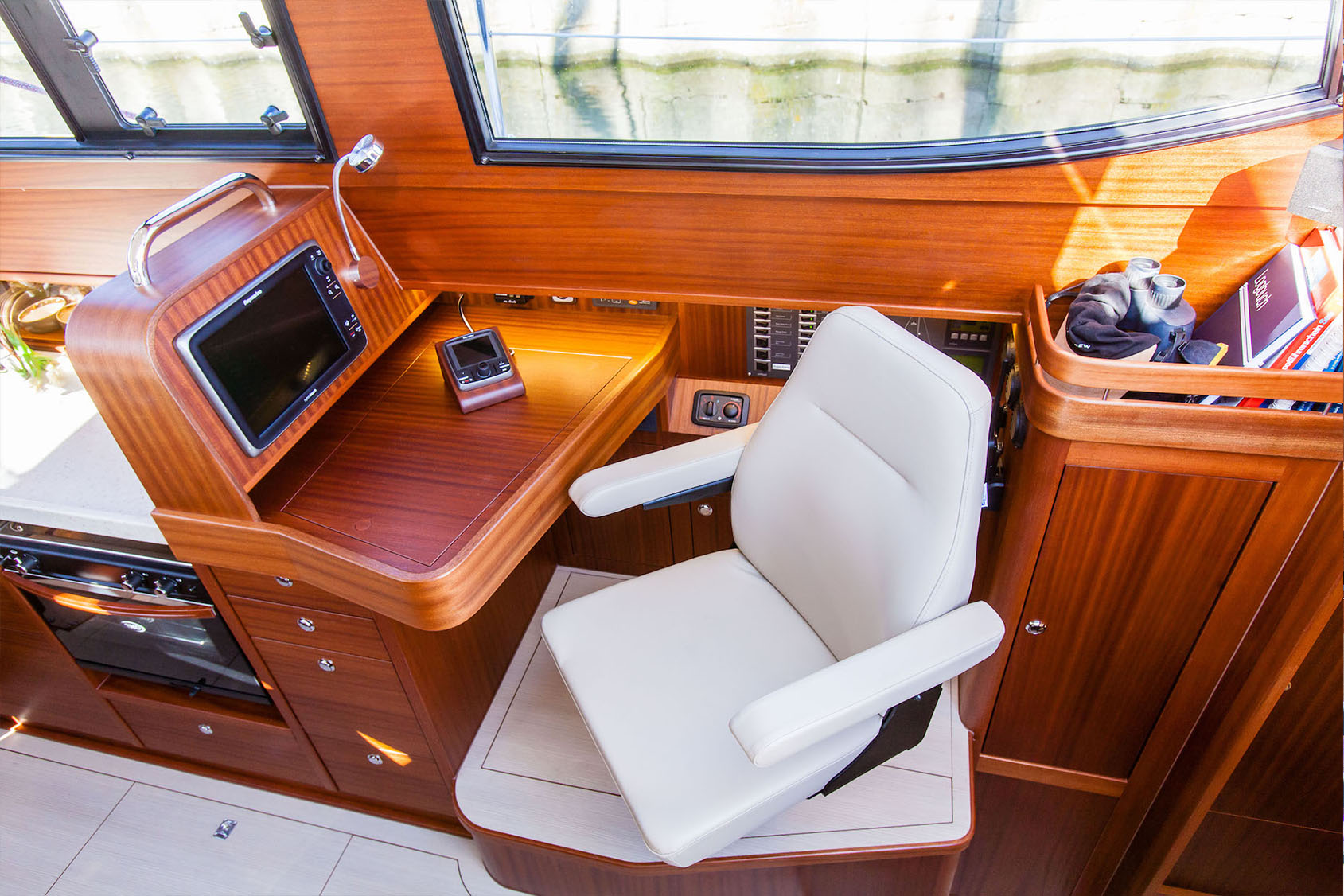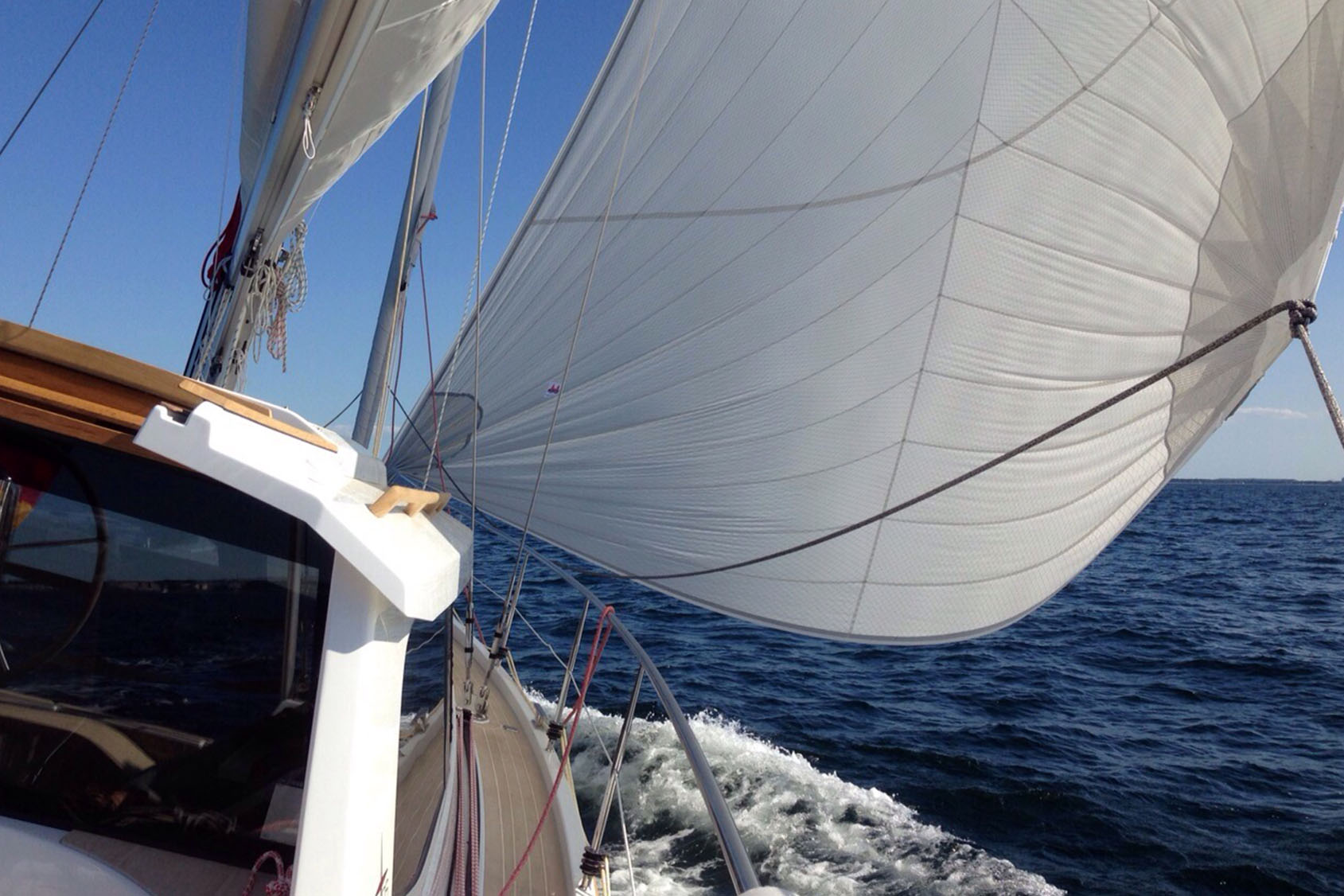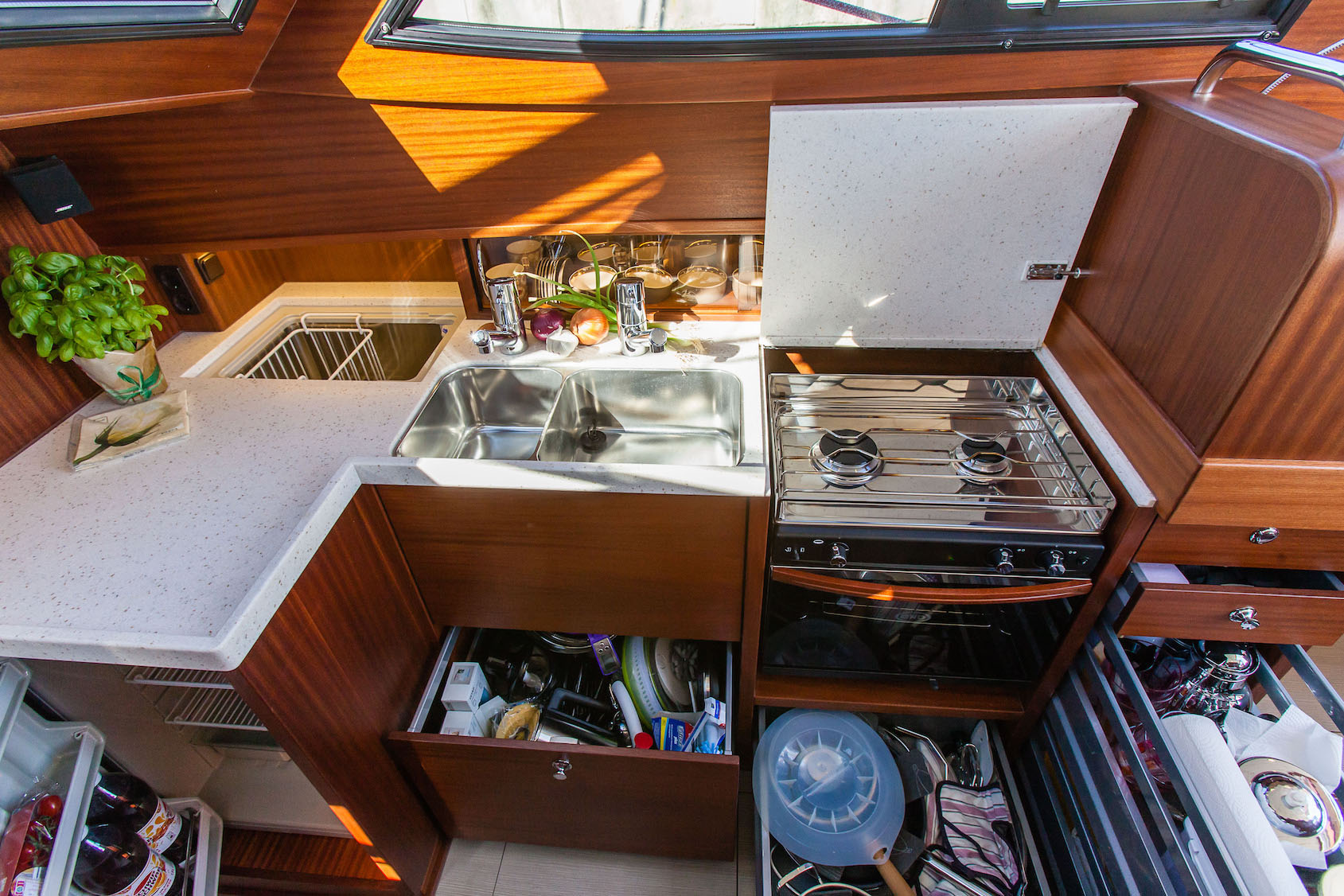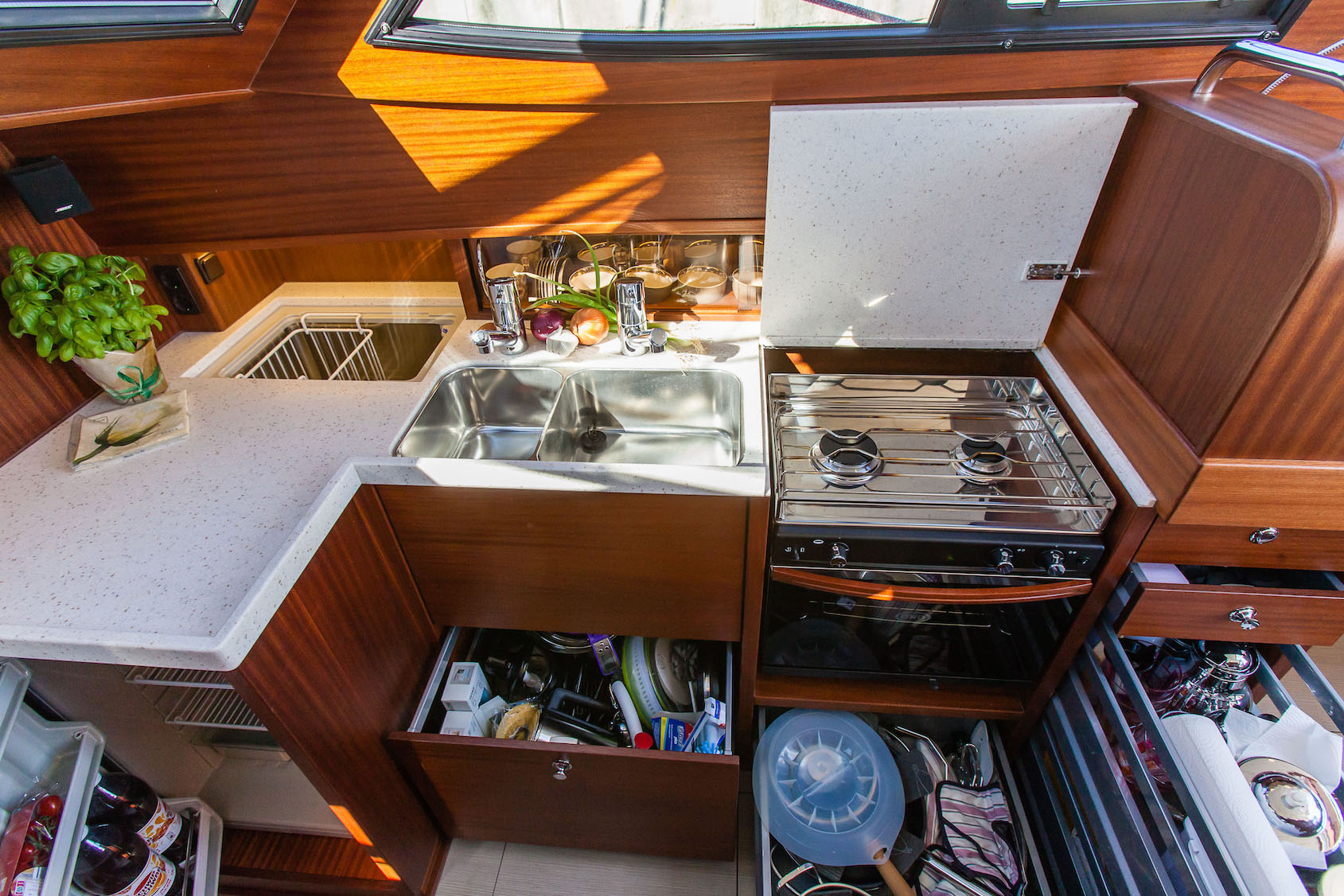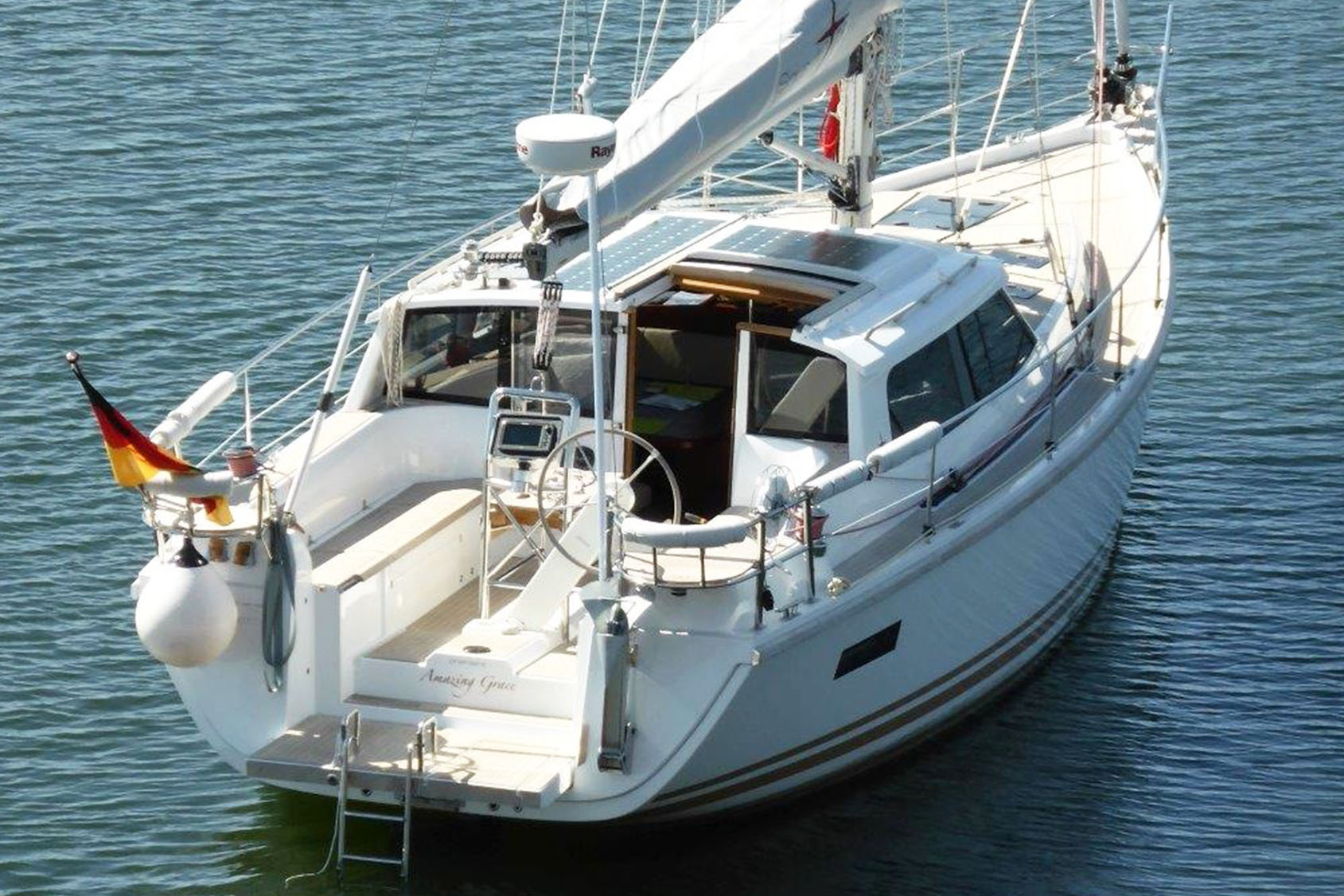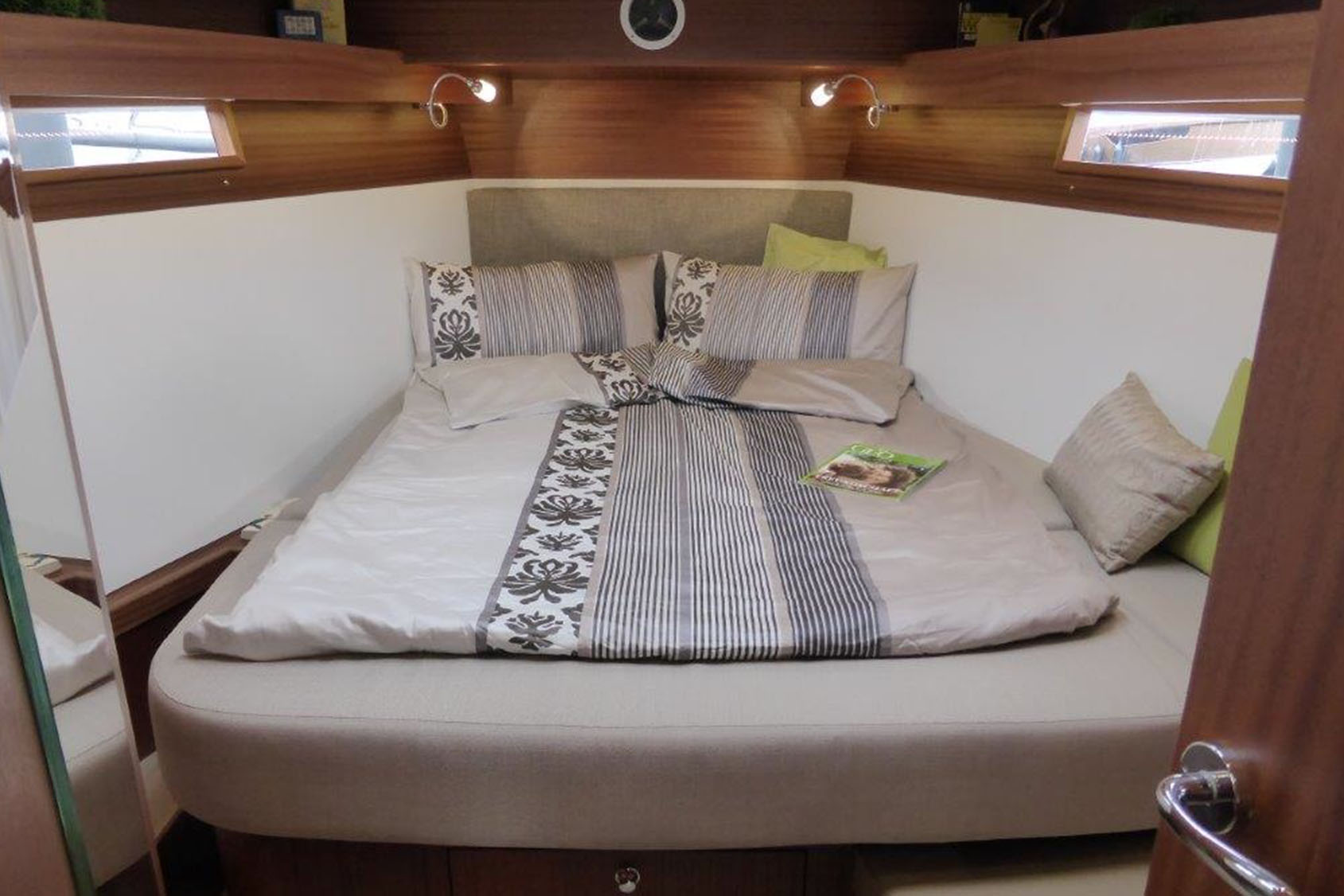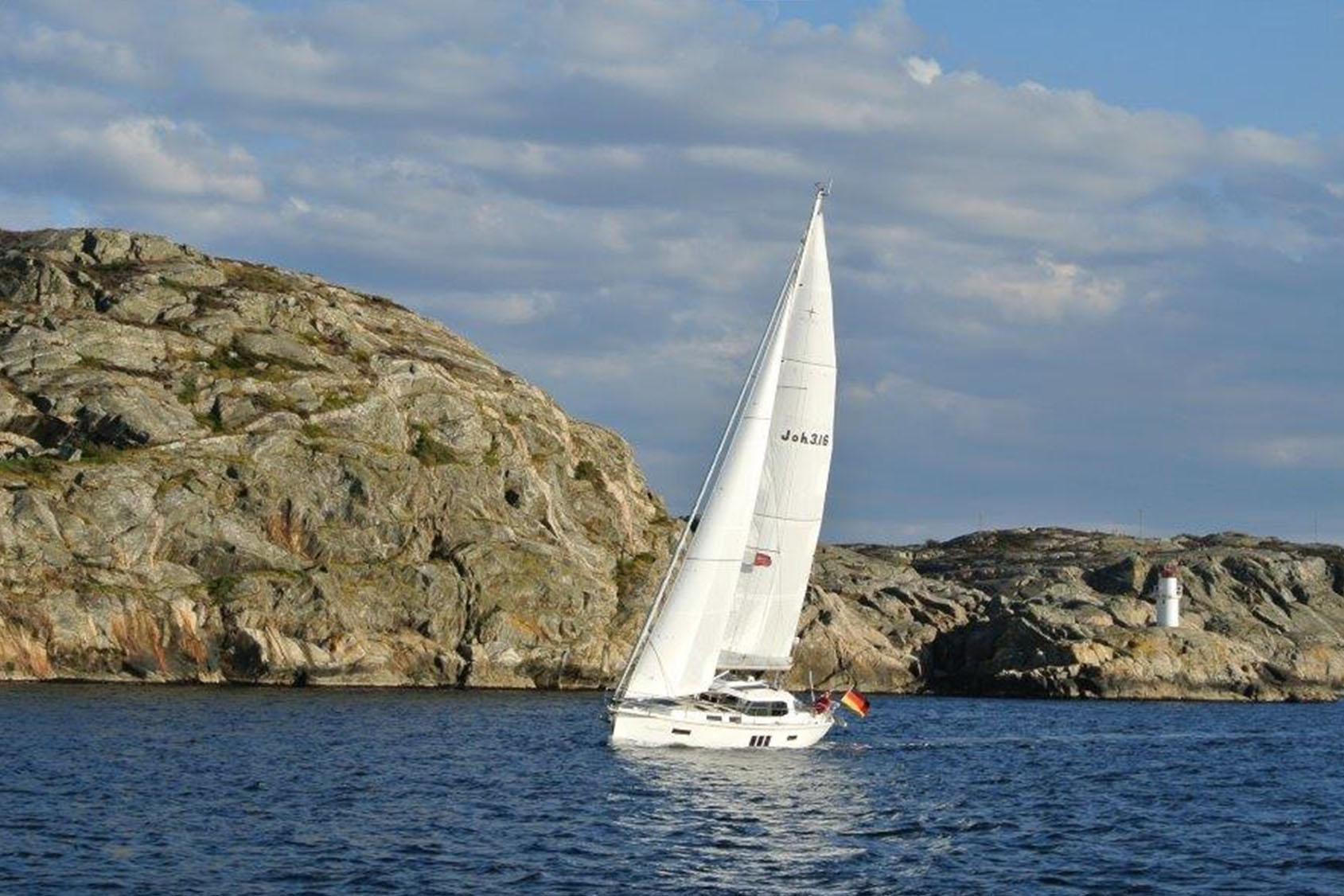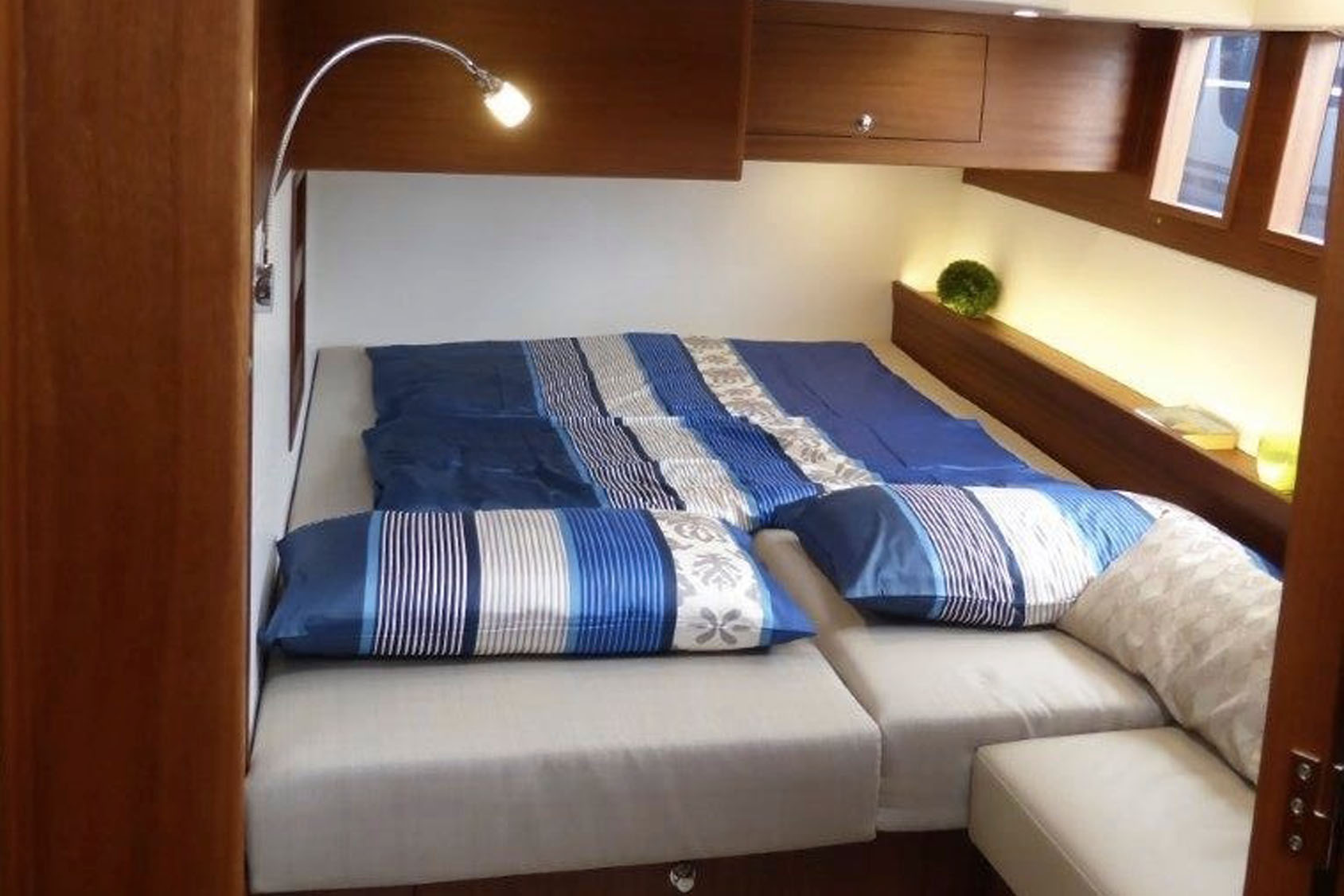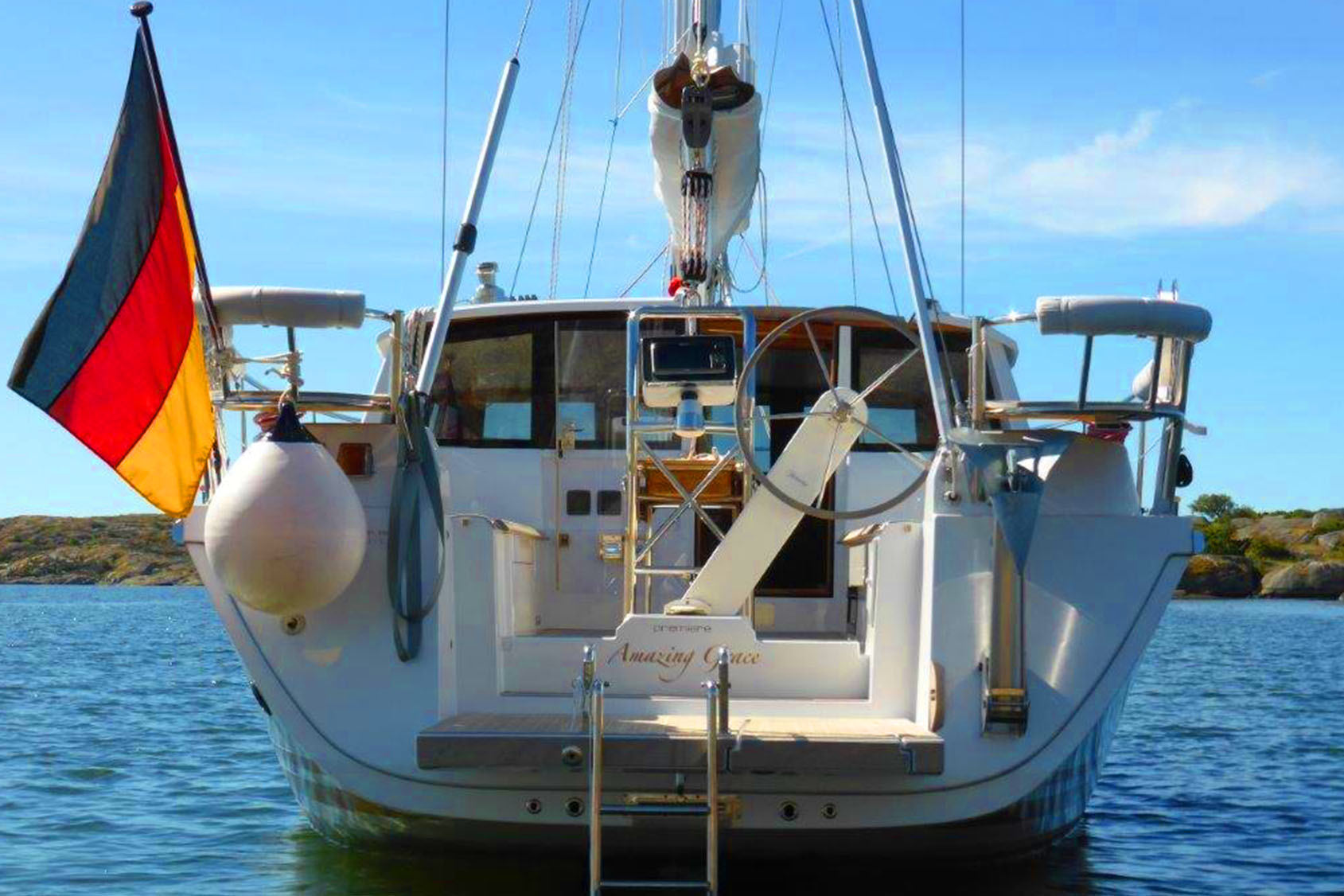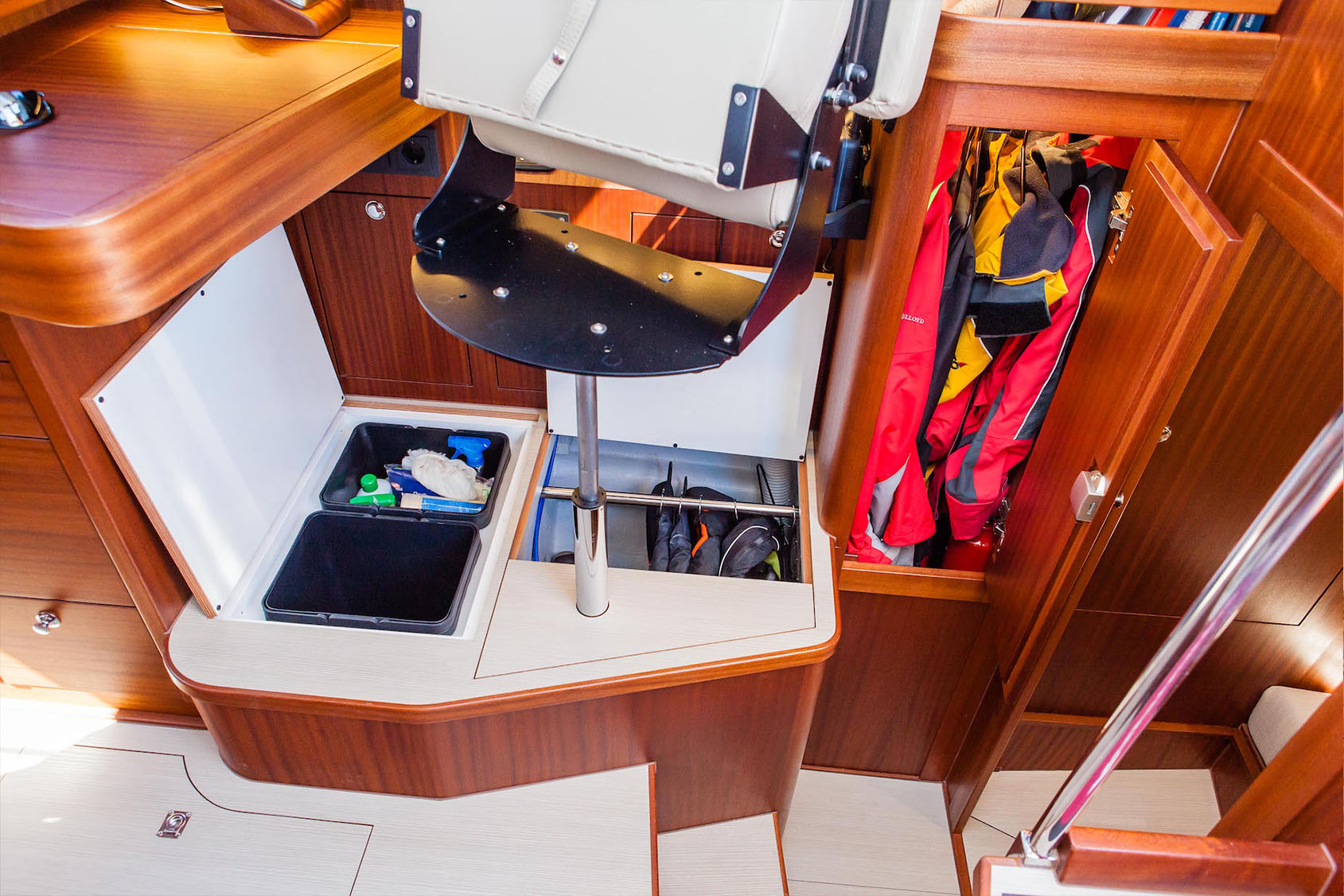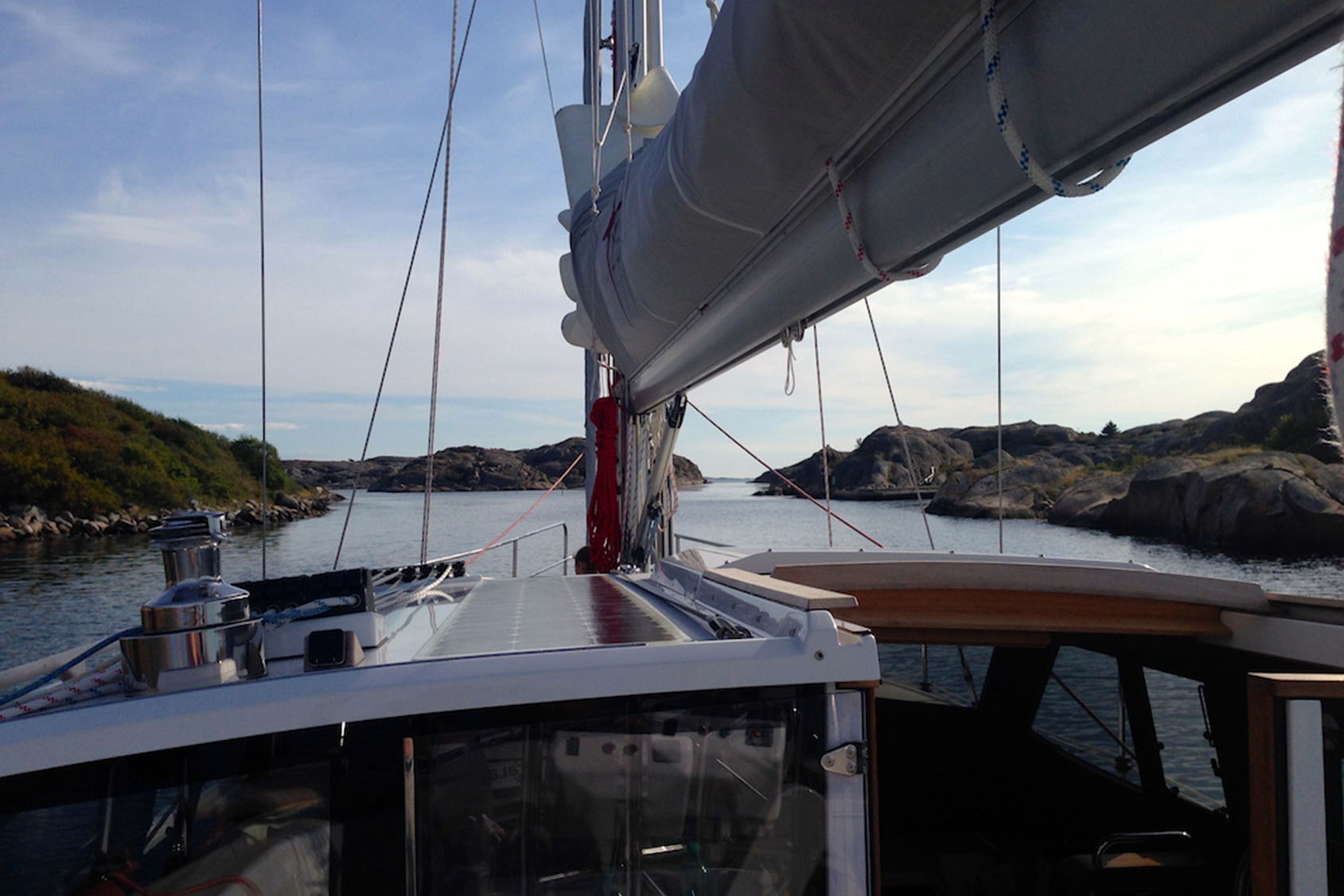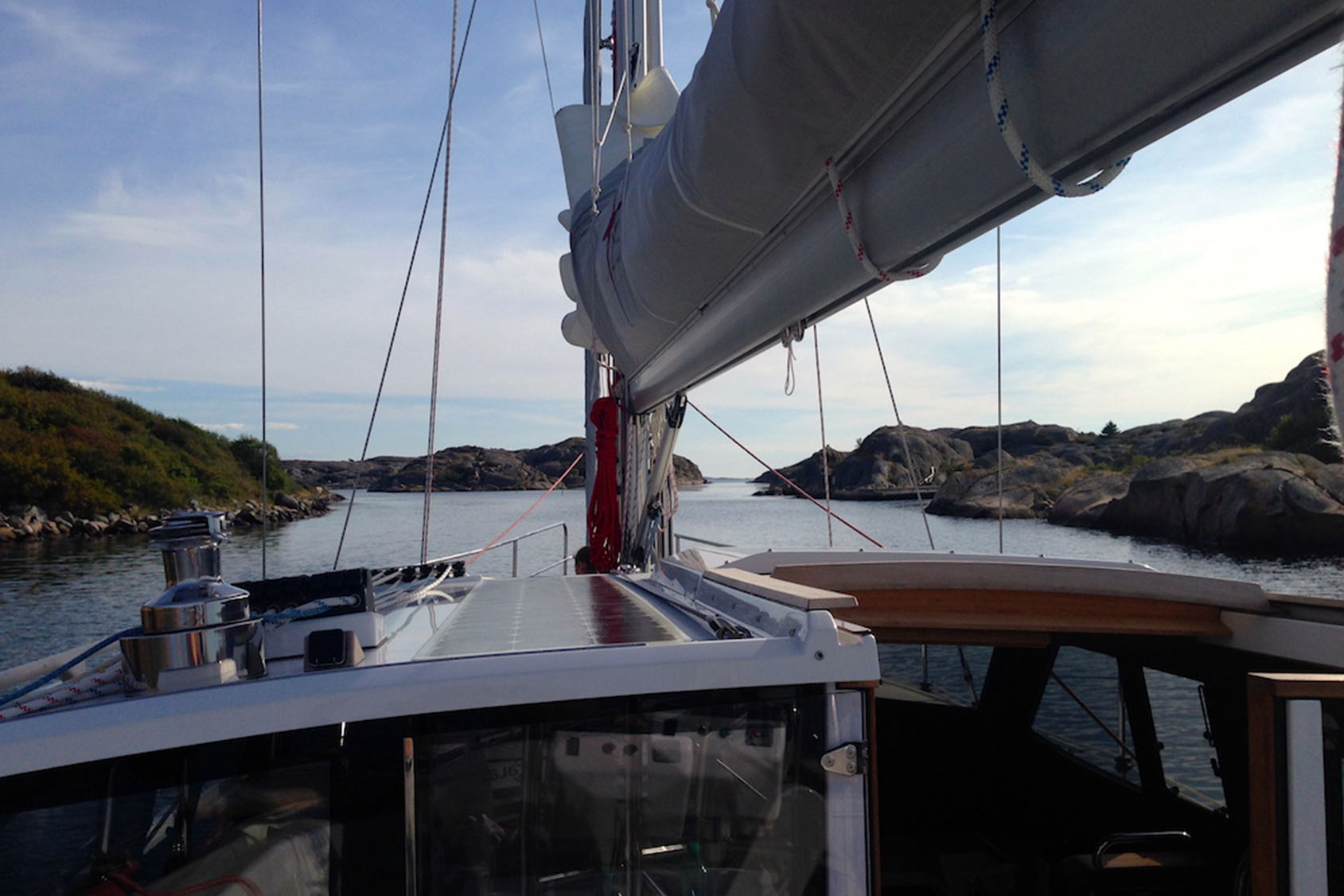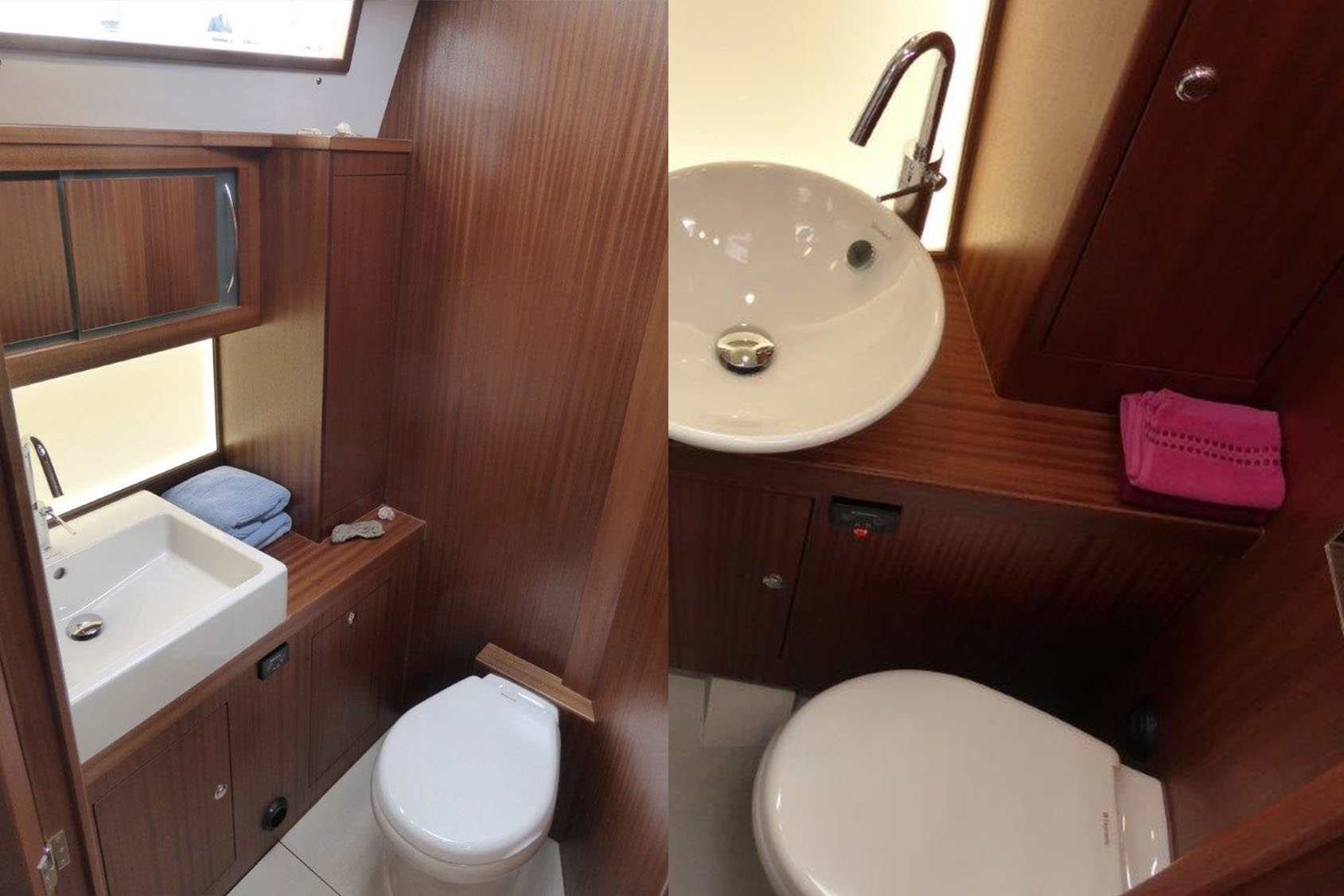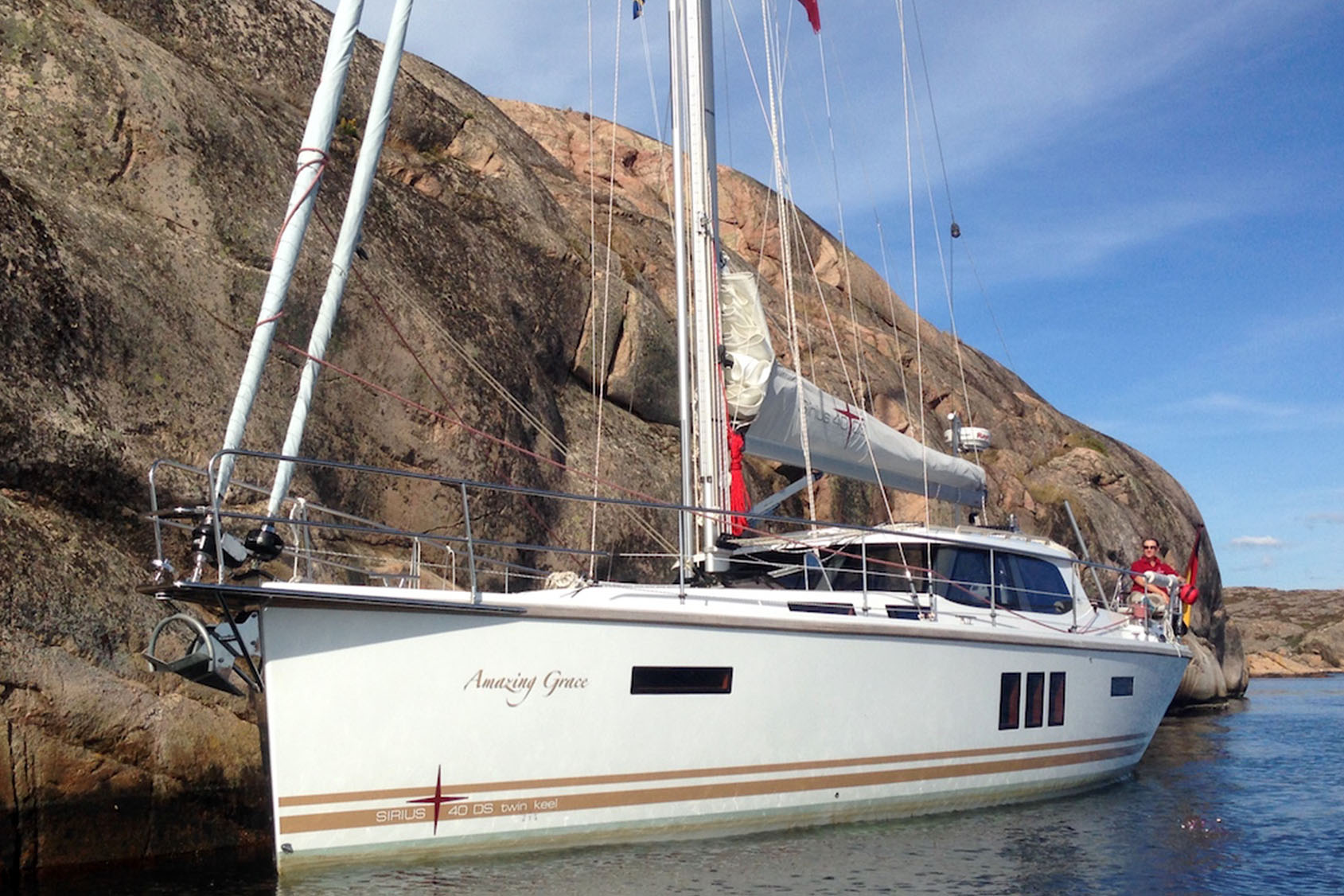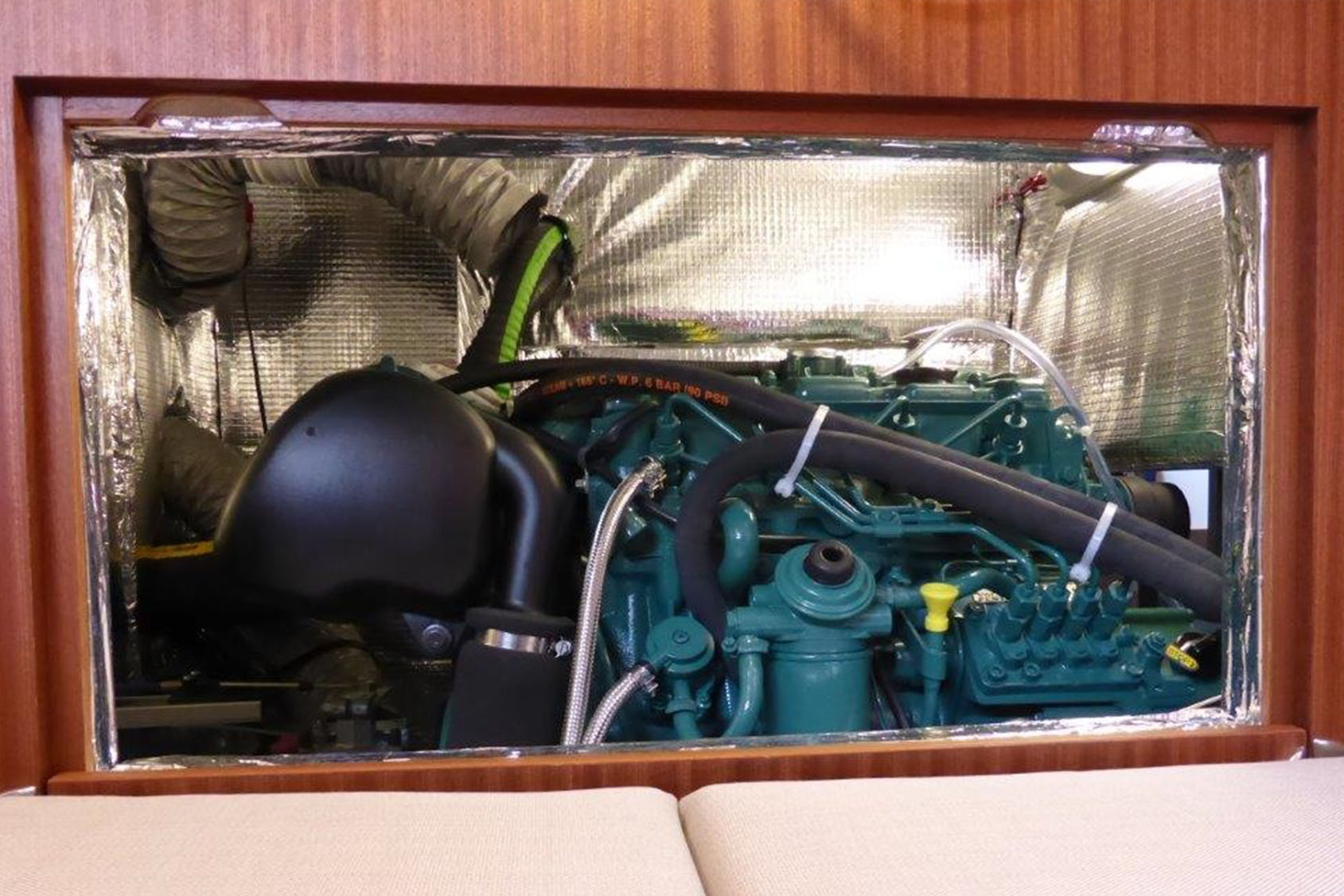 For all you lovers of technical detail
Length over all 12,81
Length of hull 11,99 m
Length waterline 11,17 m
Beam (Max) 4,08 m
Draft twin keel 1,45 m
Ballast ca. 3,40 t
Weight ca. 11,60 t
Mainsail 48,2 m2
Self-tacking jib 32,3 m2
Genua I 69,0 m2
Furling Drifter/Code Zero 92,7 m2
Parasailor 170 m2
Sail area/displacement ratio
– with selftacking jib 4.0
– with Genua 4.8
Mastheight above water 19,80 m


More information about the shipyard here.